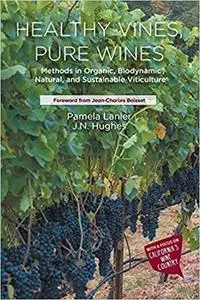 Pamela Lanier, Jessica Nicole Hughes, Betsy Stringam, "Healthy Vines, Pure Wines: Methods in Organic, Biodynamic®, Natural, and Sustainable Viticulture"
English | 2021 | ISBN: 1637420307 | 160 pages | EPUB | 1.7 MB
Healthy Vines, Pure Wines serves as a guide which derives its information from real-world sources to share green practices in sustainable viticulture in a practical way. Including a how-to on treating vineyard issues organically, a look at how climate change is affecting viticulture, and a special focus on women in the field, this handbook maintains a forward focus. Also included are sixteen case studies on successful organic, biodynamic, and sustainable wineries from the San Francisco North Bay Region, focusing on how what each has done can be replicated.