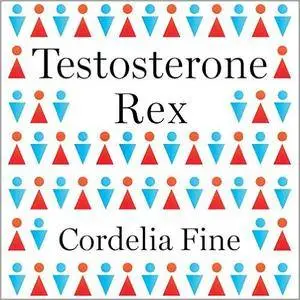 Cordelia Fine, Cat Gould (Narrator), "Testosterone Rex: Myths of Sex, Science, and Society"
ISBN: 1681684179, ASIN: B01N2Y2T24 | 2017 | MP3@64 kbps | ~07:58:00 | 226 MB
Many people believe that, at its core, biological sex is a fundamental, diverging force in our development. According to this familiar story, differences between the sexes are shaped by past evolutionary pressures - women are more cautious and parenting-focused, men seek status to attract more mates - re-created in each generation by sex hormones and male and female brains. This, in turn, is the basis of supposedly entrenched inequalities in our modern societies.
But in this entertaining and rigorous exploration of the latest research, Cordelia Fine draws on evolutionary science, psychology, neuroscience, endocrinology, and philosophy to reveal a much more dynamic situation. Testosterone, for instance, is not the potent hormonal essence of masculinity, and received wisdoms about differences between the sexes, from toy preferences to financial risk taking, are turned on their heads. Moving beyond the old "nature" versus "nurture" debates, Testosterone Rex reinvigorates hope and determination for a more equal future.