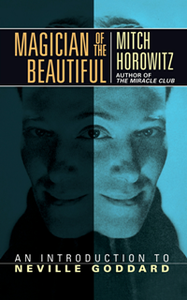 Magician of the Beautiful : An Introduction to Neville Goddard
by Mitch Horowitz
English | 2019 | ISBN: 1722502835 | 100 Pages | ePUB | 0.65 MB
WHO WAS THE MYSTERIOUS MAN CALLED NEVILLE?
In this concise work, PEN Award-winning author and historian Mitch Horowitz explores one of the most radical, finely developed, and intriguing intellects in modern metaphysics: Neville Goddard (1905-1972).
Neville issued the ultimate challenge: your imagination is God. He had an ethic of empowering self-responsibility and boundless mental creativity.
Neville's ideas are compelling and beautifully congruent with quantum physics and scholarly psychical research. As Mitch describes, Neville is modern mysticism's most penetrating voice.
In Magician of the Beautiful, Mitch explores the mystic's background, shows how to put how to put his ideas into action, and considers Neville's mysterious teacher Abdullah.
"Mitch Horowitz is a no-nonsense historian specializing in matters of metaphysics, New Thought, and the occult. His works don't stop at mere description of these movements but often delve into method and experience, inviting readers to test the transformational potential of these waters for themselves. A trusted voice on esoteric topics…" — Unity Magazine
If you want to support my blog, then you can buy a premium account through any of my files (i.e. on the download page of my book). In this case, I get a percent of sale and can continue to delight you with new books!