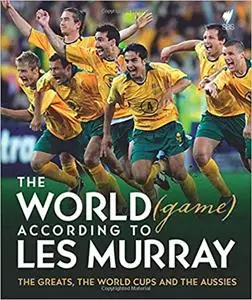 The World (Game) According to Les Murray: The Greats, the World Cup and the Aussies
By Les Murray
English | 2014 | ISBN : 1742708935 | 264 pages | EPUB | 98.29 MB
Part history, part critique, all commentary, this book shares what it is about football that makes it so irresistible.
In his distinctive voice and fired with his unique passion, The World (game) According to Les Murray tells the story of the truly global game of football: where it sprang from, why it mutated and migrated, and how Australia, too, is being conquered.
Meet the amazing players who have embodied the perfection – and imperfections – of the beautiful game. Read how world events have been played out on the sporting stage of World Cups.
It's Les Murray's take on the world's favourite game, mixing historical fact with opinion as he attempts to describe why football touches the heart, why footballers are idolized, how the World Cup is the greatest event in the world.
Les Murray has been a besotted fan of football for most of his life. If you're one of the similarly stricken, this book is for you.
Les Murray has been the face and voice of football in Australia for more than 30 years. A prominent commentator and SBS presenter, he has been credited with championing the game's monumental rise in popularity. He was made a Member of the Order of Australia in 2006, and is a member of the FIFA ethics committee.