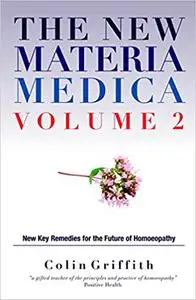 Colin Griffith, "The New Materia Medica Volume 2: New Key Remedies for the Future of Homeopathy"
English | 2011 | ISBN: 178028022X | EPUB | pages: 524 | 0.6 mb
This long-awaited follow-up to the author's acclaimed New Materia Medica provides the most comprehensive information available on the most successful new fundamental homoeopathic remedies, including 36 remarkably effective new crystal, botanical, and animal remedies, all currently in use by the Guild of Homoeopaths and proven through meditation. Entries cover the physical and esoteric characteristics of remedies, the history of their medicinal uses, and detailed descriptions of the symptoms affecting individual parts of the body. Summarized case notes show clinical evidence of efficacy and illustrate the optimal use of each cure.