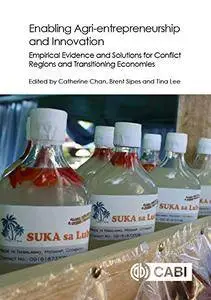 Enabling Agri-entrepreneurship and Innovation: Empirical Evidence and Solutions for Conflict Regions and Transitioning Economies by Catherine Chan, Brent S. Sipes, Tina S. Lee
2017 | ISBN: 1780647751 | English | 224 pages | PDF | 3 MB
This book addresses agri-entrepreneurship in conflict and transitional regions, focusing on small agri-business and farms within communities where individuals face conflicts that impact their business growth cycle and economic security. Research on methods to enable entrepreneurship in these conflict regions is lacking, meaning that programs are developed for non-agricultural, non-conflict regions. The result is a sub-optimal program design and inefficient use of resources. A product of a collaboration between experts in agri-business, agricultural marketing, and international development, this book is a critical resource to those involved in promoting entrepreneurship in conflict areas.