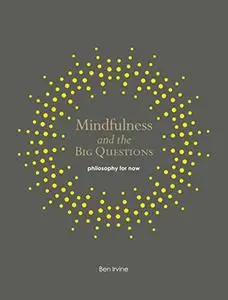 Mindfulness and the Big Questions: Philosophy for now (Mindfulness) by Ben Irvine
English | October 15, 2017 | ISBN: 1782404309 | EPUB | 176 pages | 1.4 MB
Why am I here? What does it all mean? These are the big questions we all ask ourselves at some point. Offering an enlightening approach to these universal conundrums this book explores how mindfulness can reveal hidden solutions to life's mysteries. Weaving together philosophy and mindfulness to reveal how we can become wiser and happier simply by paying attention to everyday life, Dr Ben Irvine illustrates how the feeling of existential angst can be turned into a sense of wonder and opportunity.
Offering a positive approach to the common problem of existential angst, he teaches how to embrace life's uncertainties through the transformational practice of mindfulness meditation, and provides practical and thoughtful meditations for everyday life, bringing us back to the here and now.