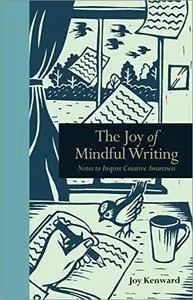 The Joy of Mindful Writing: Notes to inspire creative awareness (Mindfulness) by Joy Kenward
English | October 15, 2017 | ISBN: 1782405046 | EPUB | 144 pages | 1.95 MB
Embrace the process of writing and the rich potential of conscious creativity and mindfulness with this enlightening insight into mindful writing. Exploring how writing mindfully can create deeper connections with your words, your characters, and yourself, this carefully crafted manual invites you to embrace the writing process as much as the completed work—plotting out sparkling stories with Zen-like awareness.
Through meditative exercises, engaging anecdotes, and astute notes on perception, imagination, and focus, Joy Kenward helps you to flow, flourish and lose yourself in writing. Containing 20 mindful writing exercises, this unique guide explores how conscious writing creates mindful awareness, offering a fresh angle on shifting writer's block.