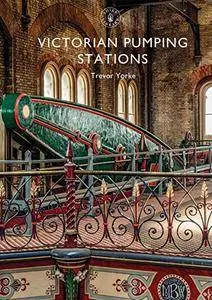 Victorian Pumping Stations (Shire Library) by Trevor Yorke
English | 19 Apr. 2018 | ISBN: 1784422681 | 64 Pages | EPUB | 52.75 MB
Victorian pumping stations are colourful cathedrals of utility. Their imposing and striking exteriors enclose highly decorative cast-iron frames, built to encage powerful steam engines. They are glorious buildings which display the Victorians' architectural confidence and engineering skills. More than that, they represent a key part of the story of urban development and how our towns and cities were shaped in this period of ground-breaking invention and civic pride. In this illustrated guide, Trevor Yorke tells the story of Victorian pumping stations and explains why they were built in such a flamboyant manner, describing their architectural features and showing how their mighty steam engines worked. He includes examples of their glorious interior decoration from pumping stations across the country and provides a detailed list of those which are open to visitors.