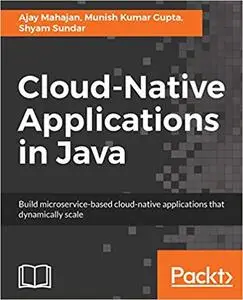 Ajay Mahajan, Munish Kumar Gupta, Shyam Sundar, "Cloud-Native Applications in Java: Build microservice-based cloud-native applications that dynamically scale"
2018 | English | ISBN: 1787124347 | PDF,MOBI (True)| 406 pages | 31 MB
Businesses today are evolving so rapidly that they are resorting to the elasticity of the cloud to provide a platform to build and deploy their highly scalable applications. This means developers now are faced with the challenge of building build applications that are native to the cloud. For this, they need to be aware of the environment, tools, and resources they're coding against.