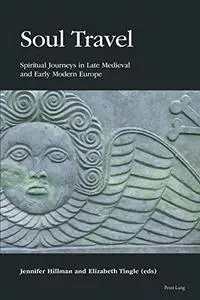 Soul Travel: Spiritual Journeys in Late Medieval and Early Modern Europe by Jennifer Hillman, Elizabeth Tingle
2019 | ISBN: 1788745671 | English | 298 pages | PDF | 4 MB
This volume is an edited collection of original essays on spiritual travel in medieval and early modern Europe. Pilgrimage was a central feature of medieval and early modern Christianity. But holy travel was not only a physical act, it was also an interior disposition and a spiritual process. From at least the late Antique period, the life of a Christian was understood allegorically as a journey towards heaven. Also, many people could not travel: enclosed orders of monks and nuns, men and women with responsibilities tying them to localities, the sick and frail. Virtual travel was instead their recourse to the sacred sites. Thus spiritual pilgrimage, instead of or alongside physical pilgrimage, became prominent in medieval Europe and survived the Reformation in both Protestant and Catholic traditions.
These essays show that this experience took many forms: a lively imagining of a journey with holy people or to holy places; an «out-of-body» experience such as the revelations of St Bridget of Sweden; guided journeys; meditations upon holy places such as Jerusalem; and travel in reconstructed landscapes, from the Monti Sacri reconstitutions to convent churches. The volume includes an historiographical introduction by the editors and nine case studies of spiritual journeys, drawn from across the late medieval and early modern periods and from different regions of Europe.