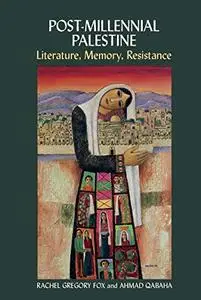 Post-Millennial Palestine: Literature, Memory, Resistance by Rachel Gregory Fox, Ahmad Qabaha
2021 | ISBN: 1800348274 | English | 208 pages | PDF | 2 MB
Post-Millennial Palestine: Literature, Memory, Resistance confronts how Palestinians have recently felt obliged to re-think memory and resistance in response to dynamic political and regional changes in the twenty-first century; prolonged spatial and temporal dispossession; and the continued deterioration of the peace process. Insofar as the articulation of memory in (post)colonial contexts can be viewed as an integral component of a continuing anti-colonial struggle for self-determination, in tracing the dynamics of conveying the memory of ongoing, chronic trauma, this collection negotiates the urgency for Palestinians to reclaim and retain their heritage in a continually unstable and fretful present. The collection offers a distinctive contribution to the field of existing scholarship on Palestine, charting new ways of thinking about the critical paradigms of memory and resistance as they are produced and represented in literary works published within the post-millennial period. Reflecting on the potential for the Palestinian narrative to recreate reality in ways that both document it and resist its brutality, the critical essays in this collection show how Palestinian writers in the twenty-first century critically and creatively consider the possible future(s) of their nation.