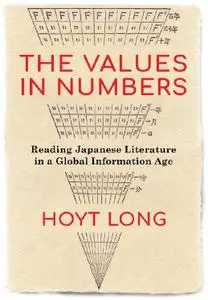 The Values in Numbers: Reading Japanese Literature in a Global Information Age by Hoyt Long
English | August 29th, 2021 | ISBN: 0231193513 | 376 pages | True EPUB | 7.05 MB
Ideas about how to study and understand cultural history—particularly literature—are rapidly changing as new digital archives and tools for searching them become available. This is not the first information age, however, to challenge ideas about how and why we value literature and the role numbers might play in this process. The Values in Numbers tells the longer history of this evolving global conversation from the perspective of Japan and maps its potential futures for the study of Japanese literature and world literature more broadly.