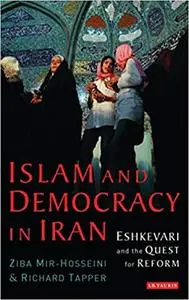 Ziba Mir-Hosseini, Richard Tapper, "Islam and Democracy in Iran: Eshkevari and the Quest for Reform"
English | 2006 | ISBN: 1845111338, 1845111346 | 250 pages | PDF | 2.2 MB
Hasan Yousefi Eshkevari is a former revolutionary and clerical reformer who became one of the Islamic Republic's most outspoken critics. His ideas of ""Islamic democratic government"" have attracted considerable attention in Iran and elsewhere. In presenting a selection of Eshkevari's writings, this book reveals a trajectory of dissent common to all Islamic nations today and makes a highly original contribution to our understanding of the difficult social and political issues confronting the Muslim world.