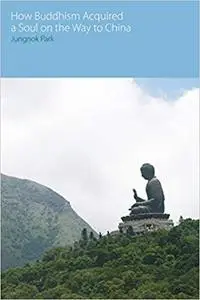 Jungnok Park, "How Buddhism Acquired a Soul on the Way to China"
English | 2011 | ISBN: 1845539966 | PDF | pages: 260 | 8.3 mb
Why did some Buddhist translators in China interpolate terms designating an agent which did not appear in the original texts? The Chinese made use of raw material imported from India; however, they added some "seasonings" peculiar to China and developed their own "recipes" about how to construct the ideas of Buddhism. While Indian Buddhists constructed their ideas of self by means of empiricism, anti-Brahmanism and analytic reasoning, the Chinese Buddhists constructed their ideas of self by means of non-analytic insights, utilising pre-established epistemology and cosmogony. Furthermore, many of the basic renderings had specific implications that were peculiar to China. For example, while "shen" in philosophical Daoism originally signified an agent of thought, which disintegrates after bodily death, Buddhists added to it the property of permanent existence. Since many Buddhists in China read the reinterpreted term "shen" with the implications of the established epistemology and cosmogony, they came to develop their own ideas of self. After the late 6C, highly educated Buddhist theorists came to avoid including the idea of an imperishable soul in their doctrinal system. However, the idea of a permanent agent of perception remained vividly alive even during the development of Chinese Buddhism after the 7C.