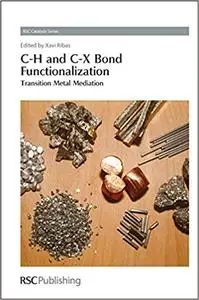 Xavi Ribas, "C-H and C-X Bond Functionalization: Transition Metal Mediation"
English | 2013 | ISBN: 1849735700 | PDF | pages: 489 | 58.9 mb
This book covers the latest research on transition-metal mediated aromatic C-H and C-X functionalizations with a focus on the two main metals most widely used to achieve cross coupling transformations involving C-H or C-X bond cleavage, i.e. palladium and copper. The book addresses the distinct mechanistic strategies used in the past 5 years to achieve aromatic functionalization. The subject of the book is a hot topic and extraordinary contributions to the field have recently been made. By joining together the different synthetic approaches towards the functionalization of aromatics, this book will be essential reading to organometallic and organic chemist in academia and the pharmaceutical industry who are approaching the challenge of cross coupling reactions.