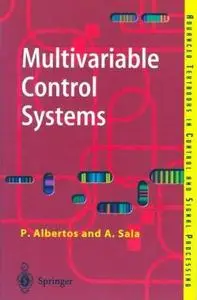 Multivariable Control Systems: An Engineering Approach (Advanced Textbooks in Control and Signal Processing) by Pedro Albertos, Antonio Sala
Publisher: Springer; 1 edition (October 17, 2003) | ISBN-10: 1852337389 | PDF | 7 Mb | 340 pages
Multivariable control techniques solve issues of complex specification and modelling errors elegantly but the complexity of the underlying mathematics is much higher than presented in traditional single-input, single-output control courses.
Multivariable Control Systems focuses on control design with continual references to the practical aspects of implementation. While the concepts of multivariable control are justified, the book emphasises the need to maintain student interest and motivation over exhaustively rigorous mathematical proof. Tools of analysis and representation are always developed as methods for achieving a final control system design and evaluation.