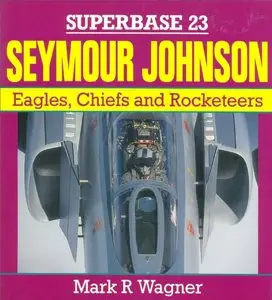 Seymour Johnson: Eagles, Chiefs, and Rocketeers (Superbase 23) By Mark R. Wagner
Publisher: Osprey Pub Co 1991 | 128 Pages | ISBN: 1855321734 | PDF | 17 MB
Home of the 4th Tactical Fighter Wing (TFW), Seymour Johnson is a key base in the USAF's East Coast defensive network. Since the F-15E Strike Eagle was briefly in "Superbase 12: Edwards", this new strike fighter has gone on to see operational service during Desert Storm flying with the 4th TFW. Currently transitioning onto the F-15E from the classic F-4E Phantom II, the 4th TFW are shown during this historical phase. As a result of this, the author has managed to capture the Air Force of the 1970s and early 1980s in the same book as the USAF of the 1990s and beyond. As an added bonus, Strategic Air Command also operate a large wing of KC-10 Extender refuellers from Seymour Johnson in support of 4th TFW assets. This base also has the distinction of being the largest facility in North Carolina.
NO PASSWORD



!!!No Mirrors below, please! Follow Rules!