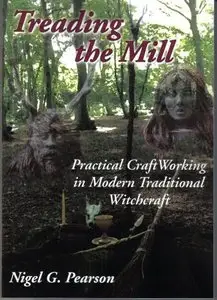 Treading the Mill: Practical Craft Working in Modern Traditional Witchcraft By Nigel G. Pearson
Publisher: Capall Bann Publishing 2007 | 248 Pages | ISBN: 1861632932 | PDF | 159 MB
An original, practical and very effective book on traditional witchcraft rituals, spells and much more brought into the 21st century.
!!!No Mirrors below, please! Follow Rules!