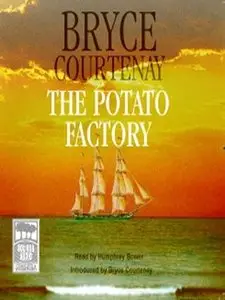 The Potato Factory (Audiobook) By Bryce Courtenay, read by Humphrey Bower
Publisher: Boli..nda Publishing; Unabridged 2004 | 23 hours and 24 mins | ISBN: 1876584831 | MP3 | 1.32 GB
Always leave a little salt on the bread... Ikey Solomon's favorite saying is also his way of doing business, and in the business of thieving he's very successful indeed. Ikey's partner in crime is his mistress, the forthright Mary Abacus, until misfortune befalls them. They are parted and each must make the harsh journey from thriving nineteenth century London to the convict settlement of Van Diemen's Land.
!!!No Mirrors below, please! Follow Rules!