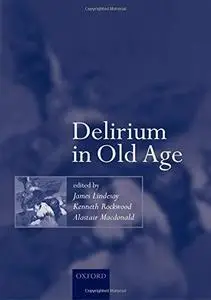 Delirium in Old Age (Oxford Medical Publications) By James Lindesay, Kenneth Rockwood, Alastair Macdonald
2002 | 238 Pages | ISBN: 0192632752 | PDF | 2 MB
Delirium is a cognitive disorder consisting of deficits of attention, arousal, consciousness, memory, orientation, perception, speech and language. It represents the most frequent complication of hospitalisation in the older population. Despite its importance in terms of clinical, economic and social considerations, and despite considerable advances in the past decade, it remains a relatively misunderstood and mis-diagnosed condition.This book provides a state -of-the-art update of delirium research, covering its history, conceptualisation, measurement, epidemiology, pathophysiology, assessment, diagnosis, causes, prevention and management. The final chapter takes a look to the future, highlighting the importance of ongoing interdisciplinary research.As well as being important as a clinical syndrome in its own right, the study of delirium provides a valuable opportunity to understand brain functioning at a fundamental level, and as it is a preventable codition, it is also now being used as a marker to measure the quality of hospital care provided for older people.This volume will serve as a catalyst to revive interest and progress in delirium research and clinical care, and should be read by psychiatrists, neurologists, geriatricians and all those involved in working with the elderly in hospitals otr in the community.