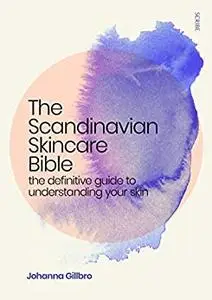 Johanna Gillbro, Fiona Graham, "The Scandinavian Skincare Bible: the definitive guide to understanding your skin"
English | 2020 | ISBN: 1950354350 | 224 pages | EPUB | 44.1 MB
The Swedish bestseller that will revolutionize the way you treat your skin.
Beautiful, healthy skin is a holy grail for teens with acne and adults with wrinkles alike, and multi-step beauty routines are all the rage. But we know surprisingly little about our largest organ.
Think drinking water will replenish your skin? Think again. More products, better skin? Nope. And an expensive product doesn't guarantee reliable results. You don't need to cleanse your skin in the morning; in fact, too much cleansing can be damaging. Toner is redundant, natural products are not always best, and bacteria are not the enemy―and that's just the beginning!
Learn how to read the labels on products, know exactly what it is you're putting on your skin, and make better decisions about how you care for it.
Using cutting-edge research about the microbiome, as well as the relationship between gut health and skin, The Scandinavian Skincare Bible challenges how we look at beauty today. By revealing the science and exposing commercial tricks, Dr Gillbro empowers us to lay the foundation for healthy, beautiful skin.