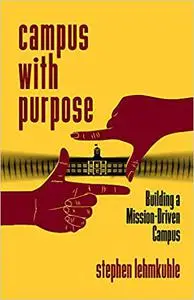 Stephen Lehmkuhle, "Campus with Purpose: Building a Mission-Driven Campus"
English | ISBN: 197881836X | 2020 | 165 pages | PDF | 5 MB
When Stephen Lehmkuhle became the chancellor of the brand-new University of Minnesota-Rochester campus, he had to start from scratch. He did not inherit a legacy mission that established what the campus did and how to do it; rather, he needed to find a way to rationalize the existence of the nascent campus. Lehmkuhle recognized that without a shared understanding of purpose, the scope of a new campus expands at an unsustainable rate as it tries to be all things to all people, and so his first act was to decide on the driving purpose of the campus. He then used this purpose to make decisions about institutional design, scope, programs, and campus activities. Through personal and engaging anecdotes about his experience, Lehmkuhle describes how higher education leaders can focus on campus purpose to create new and fresh ways to think about many elements of campus operation and function, and how leaders can protect the campus's purpose from the pervasive higher education culture that is hardened by history and habit.
Read more