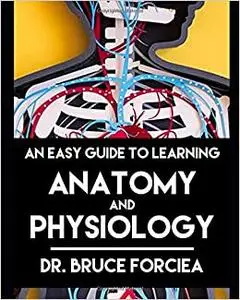 Bruce Forciea, "An Easy Guide to Learning Anatomy and Physiology"
English | ISBN: 198068460X | 2018 | 470 pages | AZW3 | 5 MB
This best-selling Amazon ebook is now in paperback. An Easy Guide to Learning Anatomy and Physiology can really help to ease the struggle of learning anatomy and physiology. This book breaks down complex concepts by presenting a simplified version of the main idea (called the Big Picture) before getting into the details. Written in an easy to understand and humorous way by an Anatomy and Physiology instructor, An Easy Guide to learning Anatomy and Physiology covers many of the topics presented in a typical 2 semester sequence of A&P courses. Over 200 images (black and white) help you along. Review questions are included at the end of each chapter to test what you've learned. In fact, the author (a full-time college anatomy and physiology instructor) uses this book in his own classes. Perfect for allied health, nursing, pre-med, pre-physical therapy, biology, massage therapy, high school students and anyone interested in the human body.