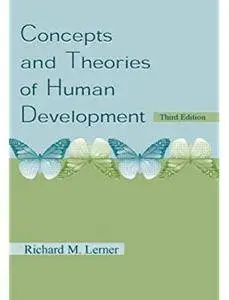 Richard M. Lerner - Concepts and Theories of Human Development (3rd edition)
Published: 2001-08-01 | ISBN: 0805827986, 1138012459 | CHM | 642 pages | 5.81 MB
A classic in the field, this third edition will continue to be the book of choice for advanced undergraduate and graduate-level courses in theories of human development in departments of psychology and human development.
This volume has been substantially revised with an eye toward supporting applied developmental science and the developmental systems perspectives. Since the publication of the second edition, developmental systems theories have taken center stage in contemporary developmental science and have provided compelling alternatives to reductionist theoretical accounts having either a nature or nurture emphasis. As a consequence, a developmental systems orientation frames the presentation in this edition.
This new edition has been expanded substantially in comparison to the second edition. Special features include:
A separate chapter focuses on the historical roots of concepts and theories of human development, on philosophical models of development, and on developmental contextualism.
Two new chapters surrounding the discussion of developmental contextualism–one on developmental systems theories wherein several exemplars of such models are discussed and a corresponding chapter wherein key instances of such theories–life span, life course, bioecological, and action theoretical ones–are presented.
A new chapter on cognition and development is included, contrasting systems' approaches to cognitive development with neo-nativist perspectives.
A more differentiated treatment of nature-oriented theories of development is provided. There are separate chapters on behavior genetics, the controversy surrounding the study of the heritability of intelligence, work on the instinctual theory of Konrad Lorenz, and a new chapter on sociobiology.
A new chapter concentrates on applied developmental science.