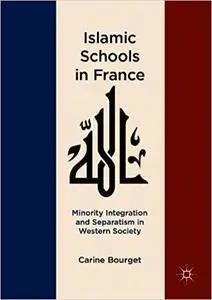 Carine Bourget, "Islamic Schools in France: Minority Integration and Separatism in Western Society"
2019 | ISBN-10: 3030038335 | 175 pages | PDF, EPUB | 5 MB
This book, the first on the growing phenomenon of private full-time K-12 Muslim schools in France, investigates whether these schools participate in the communautarisme (or ethnic/cultural separatism) that Muslims are often accused of or if their founding is a sign of integration, given that most of private education in France is subsidized by the government. Is Islam compatible with the West? This study proposes an answer to this question through the lens of Muslim education in France, adding to our understanding of the so-called resurgence of religion following the demise of the secularization theory and shedding new light on religion's place in the West and of Islam in diasporic contexts.