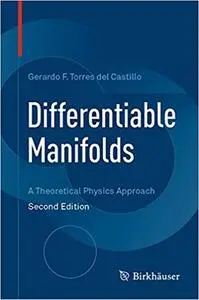 Gerardo F. Torres del Castillo, "Differentiable Manifolds: A Theoretical Physics Approach Ed 2"
English | ISBN: 3030451925 | 2020 | 454 pages | EPUB, PDF | 41 MB + 6 MB
This textbook delves into the theory behind differentiable manifolds while exploring various physics applications along the way. Included throughout the book are a collection of exercises of varying degrees of difficulty. Differentiable Manifolds is intended for graduate students and researchers interested in a theoretical physics approach to the subject. Prerequisites include multivariable calculus, linear algebra, and differential equations and a basic knowledge of analytical mechanics.