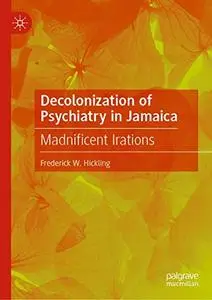 Decolonization of Psychiatry in Jamaica: Madnificent Irations by Frederick W. Hickling
English | PDF,EPUB | 2021 | 255 Pages | ISBN : 3030484882 | 21.8 MB
This book traces the historical postcolonial journey of four generations of Jamaican psychiatrists challenging the European colonial 'civilizing mission' of psychiatric care. It details the process of deinstitutionizing patients with chronic mental illness using psychohistoriographic cultural therapy, by engaging them in creating sociodrama and poetry writing, not only to express and reverse the stigma contributing to their marginalized status, but also to reconnect them to a centuries-long history of oppression.
The author thereby demonstrates that psychological decolonization requires a seminal understanding of the complex mental inter-relationship between slaves and slaveowners. Further, it is shown how the model analyzes the antipodal dialectic history of descendants of Africans enslaved in the New World by brutish British Imperialists suffering from the European psychosis of white supremacy.
Drawing together a detailed description of the sociopoem Madnificent Irations, with an examination of Jamaica's political and social history, and the author's personal experience, this compelling work marks an important contribution to decolonial literature. It will be of particular interest to students and scholars of postcolonial studies, critical race theory, the history of psychology and community psychology.