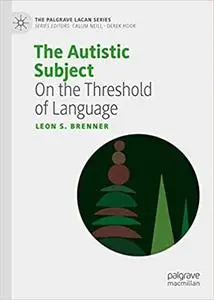 Leon S. Brenner, "The Autistic Subject: On the Threshold of Language "
English | ISBN: 3030507149 | 2020 | 329 pages | EPUB, PDF | 3 MB + 4 MB
This book presents a theory of autistic subjectivity from a Lacanian psychoanalytic perspective. Dr. Brenner describes autism as a singular mode of being that is fundamentally linked to one's identity and basic practices of existence, offering a rigorous alternative to treating autism as a mental or physical disorder. Drawing on Freud and Lacan's psychoanalytic understanding of the subject, Brenner outlines the unique features of the autistic subjective structure and provides a comprehensive synthesis of contemporary work on the psychoanalysis of autism.
The book examines research by theorists including Jean-Claude Maleval, Éric Laurent, Rosine and Robert Lefort that has been largely unavailable to Anglophone audiences until now. In this book autism is posited to be a singular subjective structure not reducible to neurosis or psychosis. In accordance with the Lacanian approach, autism is examined with detailed attention to the subject's use of language, culminating in Brenner's "autistic linguistic spectrum." A compelling read for students and scholars of psychoanalysis and autism researchers and clinicians.