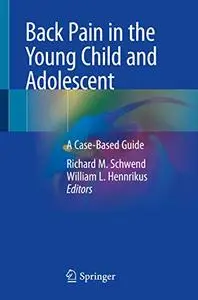 Back Pain in the Young Child and Adolescent: A Case-Based Guide
by Richard M. Schwend
English | 2021 | ISBN: 3030507572 | 608 Pages | EPUB | 58 MB
Back pain is a common musculoskeletal condition that presents to physicians in the primary care office, the urgent care facility, and the emergency room. However, few primary care physicians have received education and training about the appropriate workup and referral for a child who presents with back pain. This book is designed to fill the gaps in primary care physician knowledge and ultimately improve patient care.