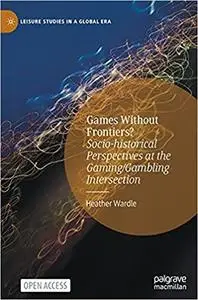 Games Without Frontiers?: Socio-historical Perspectives at the Gaming/Gambling Intersection
English | 2021 | ISBN: 3030749096 | 124 Pages | PDF EPUB | 5 MB
This open access book focuses on how and why digital games and gambling are increasingly intertwined and asks "does this matter?" Looking at how "loot boxes" became the poster child for the convergence of gambling and gaming, Wardle traces how we got here. She argues that the intersection between gambling and gaming cultures has a long lineage, one that can be traced back throughout the 20th century but also incorporates more recent trends like the poker boom of the 1990s, the development of social media gambling products and the development of skin betting markets.