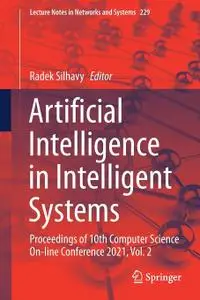 Artificial Intelligence in Intelligent Systems
English | 2021 | ISBN: 3030774449 | 778 Pages | PDF | 73 MB
This book constitutes the refereed proceedings of the artificial intelligence in intelligent systems section of the 10th Computer Science Online Conference 2021 (CSOC 2021), held online in April 2021. Artificial intelligence in intelligent systems topics are presented in this book. Modern hybrid and bio-inspired algorithms and their application are discussed in selected papers.