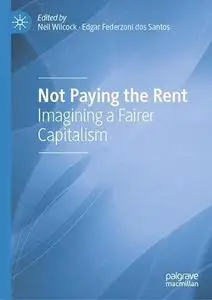 Not Paying the Rent: Imagining a Fairer Capitalism by Neil Wilcock
English | PDF,EPUB | 2021 | 216 Pages | ISBN : 3030788601 | 3 MB
This is a conversational book with chapters directly followed by responses from experts. The main authors propose that the failure in development is not due to capitalism but rather rentism, which is earnings based on political rather market returns. Rent prevents development and ingrains social and economic inequalities.
Using the case study of Brazil's economic development, it is shown how development fails because policies Brazil and other low to middle-income countries promote do not overcome the main obstacle to development - rent. The overcoming of rent would occur within a model of globalisation whereby the advanced economics still prosper concurrently as the poorest countries grow, all underpinned by international organisations defending a rule-based globalisation.
Not Paying the Rent: Imagining a Fairer Capitalism presents a new application of the theory of rent, both historically in the case of Brazil, and in practical terms in tackling it through modern international organisations. It will be relevant to students, researchers, and general readers interested in inequality and development economics.
Neil Wilcock and Edgar Federzoni Dos Santos currently work as practitioners in different international organisations both focused on development and are both graduates of the Erasmus Mundus Global Studies programme at the University of Leipzig, Germany.