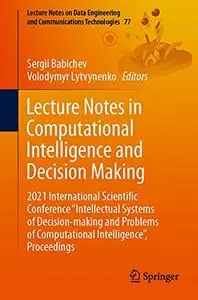 Lecture Notes in Computational Intelligence and Decision Making
English | 2022 | ISBN: 3030820130 | 819 Pages | PDF | 111 MB
This book is devoted to current problems of artificial and computational intelligence including decision-making systems. Collecting, analysis, and processing information are the current directions of modern computer science. Development of new modern information and computer technologies for data analysis and processing in various fields of data mining and machine learning creates the conditions for increasing effectiveness of the information processing by both the decrease of time and the increase of accuracy of the data processing.