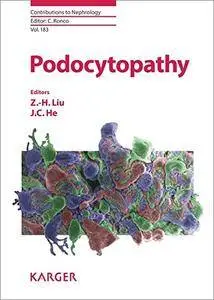 Podocytopathy (Contributions to Nephrology, Vol. 183) by Z.-H. Liu
English | 2014 | ISBN: 3318026506 | 264 Pages | PDF | 2.81 MB
The podocyte is a key cell that forms the last barrier of the kidney filtration unit. One of the most exciting developments in the field of nephrology in the last decade has been the elucidation of its biology and its role in the pathophysiology of inherited and acquired glomerular disease, termed podocytopathy. In this publication, world-renowned experts summarize the most recent findings and advances in the field: they describe the unique biological features and injury mechanisms of the podocyte, novel techniques used in their study, and diagnosis and potential therapeutic approaches to glomerular diseases. Due to its broad scope, this publication is of great value not only for clinical nephrologists and researchers, but also for students, residents, fellows, and postdocs.