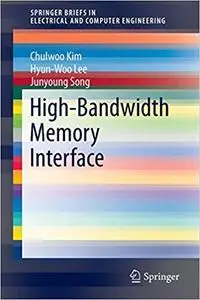 Chulwoo Kim, "High-Bandwidth Memory Interface "
English | ISBN: 3319023802 | 2014 | 96 pages | EPUB, PDF | 3 MB + 7 MB
This book provides an overview of recent advances in memory interface design at both the architecture and circuit levels. Coverage includes signal integrity and testing, TSV interface, high-speed serial interface including equalization, ODT, pre-emphasis, wide I/O interface including crosstalk, skew cancellation, and clock generation and distribution. Trends for further bandwidth enhancement are also covered.