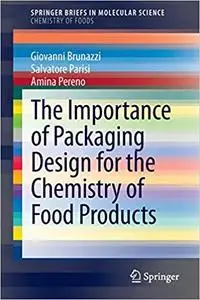 Giovanni Brunazzi, "The Importance of Packaging Design for the Chemistry of Food Products "
English | ISBN: 3319084518 | 2014 | 128 pages | EPUB, PDF | 852 KB + 2 MB
This Brief defines reliable correlations between the food packaging design and its chemical features in terms of an `integrated food product` (the synergistic union composed of the edible content and its container). A good design, as described in this Brief, implies the best choices from a series of possibilities, taking into account economical and commercial influences or limitations in the production and processing chain and the chemical interactions that can arise between the food containers and the contained edible material. This Brief highlights how the different requirements can be combined, while avoiding dangerous food risks originating from the chemical interaction between the container and the product. Different designs are critically analysed with relation to the effect on contained foods. The influences and resulting consequences of different possible food packaging designs are highlighted and discussed in selected case studies for some every-day products (like potato chips).