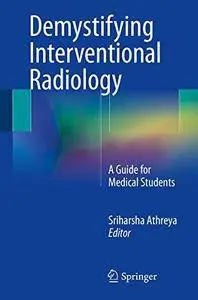 Demystifying Interventional Radiology: A Guide for Medical Students by Sriharsha Athreya
English | 12 Sept. 2015 | ISBN: 3319172379 | 204 Pages | EPUB | 1.8 MB
This book is a concise introduction to the interventional radiology field and is designed to help medical students and residents understand the fundamental concepts related to image-guided interventional procedures and determine the appropriate use of imaging modalities in the treatment of various disorders. It covers the history of interventional radiology; radiation safety; equipment; medications; and techniques such as biopsy and drainage, vascular access, embolization, and tumor ablation. The book also describes the indications, patient preparation, post-procedure care, and complications for the most common interventional radiology procedures.