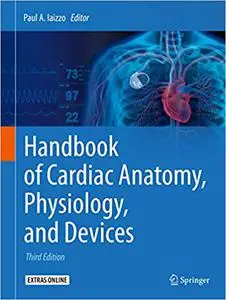 Paul A. Iaizzo, "Handbook of Cardiac Anatomy, Physiology, and Devices"
English | 2015 | pages: 817 | ISBN: 3319194631, 331933090X | DJVU | 25,4 mb
This book covers the latest information on the anatomic features, underlying physiologic mechanisms, and treatments for diseases of the heart. Key chapters address animal models for cardiac research, cardiac mapping systems, heart-valve disease and genomics-based tools and technology. Once again, a companion of supplementary videos offer unique insights into the working heart that enhance the understanding of key points within the text. Comprehensive and state-of-the art, the Handbook of Cardiac Anatomy, Physiology and Devices, Third Edition provides clinicians and biomedical engineers alike with the authoritative information and background they need to work on and implement tomorrow's generation of life-saving cardiac devices.
My Link