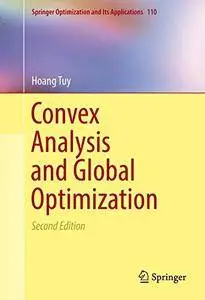 Convex Analysis and Global Optimization (Springer Optimization and Its Applications) by Hoang Tuy
English | 3 Nov. 2016 | ISBN: 3319314823 | 524 Pages | PDF (True) | 2.94 MB
This book presents state-of-the-art results and methodologies in modern global optimization, and has been a staple reference for researchers, engineers, advanced students (also in applied mathematics), and practitioners in various fields of engineering. The second edition has been brought up to date and continues to develop a coherent and rigorous theory of deterministic global optimization, highlighting the essential role of convex analysis. The text has been revised and expanded to meet the needs of research, education, and applications for many years to come.