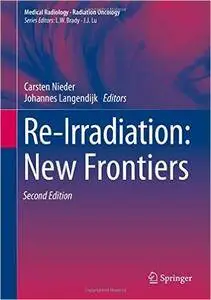 Carsten Nieder, Johannes Langendijk, "Re-Irradiation: New Frontiers (Medical Radiology), 2nd Edition"
2017 | ISBN-10: 3319418238 | 364 pages | PDF | 14 MB
This book, now in its second edition, provides a comprehensive overview of current re-irradiation strategies, with detailed discussion of re-irradiation methods, technical aspects, the role of combined therapy with anticancer drugs and hyperthermia, and normal tissue tolerance. In addition, disease specific chapters document recent clinical results and future research directions. All chapters from the first edition have been revised and updated to take account of the latest developments and research findings, including those from prospective studies. Due attention is paid to the exciting developments in the fields of proton irradiation and frameless image-guided ablative radiotherapy. The book documents fully how refined combined modality approaches and significant technical advances in radiation treatment planning and delivery have facilitated the re-irradiation of previously exposed volumes, allowing both palliative and curative approaches to be pursued at various disease sites. Professionals involved in radiation treatment planning and multimodal oncology treatment will find it to be an invaluable aid in understanding the benefits and limitations of re-irradiation and in designing prospective trials.