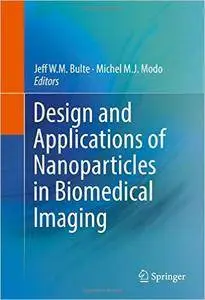 Jeff W.M. Bulte and Michel M.J. Modo, "Design and Applications of Nanoparticles in Biomedical Imaging"
English | ISBN: 3319421670 | 2017 | 480 pages | PDF | 17 MB
This book covers the most recent advances in using nanoparticles for biomedical imaging, including magnetic resonance imaging (MRI), magnetic particle imaging (MPI), nuclear medicine, ultrasound (US) imaging, computed tomography (CT), and optical imaging. Topics include nanoparticles for MRI and MPI, siRNA delivery, theranostic nanoparticles for PET imaging of drug delivery, US nanoparticles for imaging drug delivery, inorganic nanoparticles for targeted CT imaging, and quantum dots for optical imaging. This book serves as a valuable resource for the fundamental science of diagnostic nanoparticles and their interactions with biological targets, providing a practical handbook for improved detection of disease and its clinical implementation.