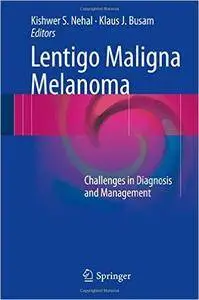 Kishwer S. Nehal and Klaus Busam, "Lentigo Maligna Melanoma: Challenges in Diagnosis and Management"
English | ISBN: 3319437852 | 2017 | 226 pages | PDF | 13 MB
This book provides a comprehensive approach to the diagnosis and management of melanoma of the lentigo maligna subtype, specifically. Authors from multiple fields provide educational information along with importantly relevant, practical, and insightful details to improve the understanding and management approach to this type of melanoma. The chapters address each aspect of this melanoma ranging from clinical presentation, clinical and pathologic diagnosis, surgical management, nonsurgical options, and followup.
There is frequent misunderstanding when diagnosing and managing this type of melanoma due to the clinical, pathologic, and surgical complexities detailed. Educational resources truly dedicated to this topic are lacking presently.