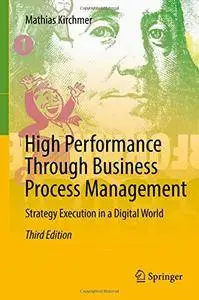 High Performance Through Business Process Management: Strategy Execution in a Digital World by Mathias Kirchmer
English | 17 Mar. 2017 | ISBN: 3319512587 | 221 Pages | PDF | 6.92 MB
This management book presents value-driven business process management as a successful discipline to turn strategy into people- and technology-based execution, quickly and at minimal risk. It shows how to achieve high performance successfully in a digital business environment.