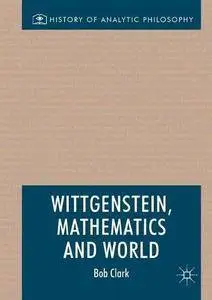 Wittgenstein, Mathematics and World (History of Analytic Philosophy) by Bob Clark
English | 12 Dec. 2017 | ISBN: 3319639900 | 215 Pages | PDF | 4.83 MB
This book uses Ludwig Wittgenstein's philosophical methodology to solve a problem that has perplexed thinkers for thousands of years: 'how come (abstract) mathematics applies so wonderfully well to the (concrete, physical) world?' The book is distinctive in several ways. First, it gives the reader a route into understanding important features of Wittgenstein's writings and lectures by using his methodology to tackle this long-standing and seemingly intractable philosophical problem. More than this, though, it offers an outline of important (sometimes little-known) aspects of the development of mathematical thought through the ages, and an engagement of Wittgenstein's philosophy with this and with contemporary philosophy of mathematics on its own terms. A clear overview of all this in the context of Wittgenstein's philosophy of mathematics is interesting in its own right; it is also just what is needed to solve the problem of mathematics and world.