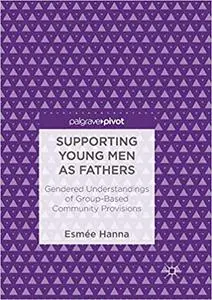 Esmée Hanna, "Supporting Young Men as Fathers: Gendered Understandings of Group-Based Community Provisions"
English | 2018 | pages: 127 | ISBN: 3319714791 | PDF | 1,2 mb
This book examines community group settings for young men who are fathers, with particular emphasis on the role of gender within the groups and the possibilities of such groups for the 'un-doing' of gender. Young men who are fathers are often marginalized and negatively portrayed within society. Groups allow them space and opportunity for peer support with other young men, to gain confidence and skills, and to positively develop their fatherhood identities. They offer young fathers opportunities to encounter new role models and can therefore help to reimagine young men who are fathers, challenging stereotypes and offering support for young men and their families.
Supporting Young Men as Fathers will be of interest to students and scholars in the areas of sociology, social work, health promotion and youth work as well as practitioners working within family settings or who may encounter young men who are parents within their professional roles. 
My Link