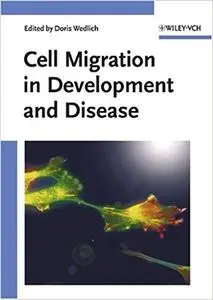 Doris Wedlich, "Cell Migration in Development and Disease"
English | 2005 | ISBN: 3527305874 | PDF | pages: 381 | 5.3 mb
Cell Migration matches nearly all research areas in cell and developmental biology, genetics, and biomedicine. The field shows radical progress powered by the combination of new genomic tools, cell labeling techniques and the incorporation of new model systems. This is the first book to comprehensively cover cell migration from the identification of molecular mechanisms to the understanding of certain pathological disorders and cancer development.