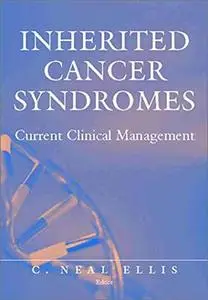 Inherited Cancer Syndromes Current Clinical Management By Neal C. Jr. Ellis
2003 | 263 Pages | ISBN: 0387402462 | PDF | 2 MB
Of the 8 million individuals living with cancer in the United States, up to 800,000 patients have a form of inherited cancer. Inherited cancer syndromes account for 5-10% of all cancers, as evidenced by recent advances in the understanding of such syndromes as Familial Polyposis Syndromes (FAP), Hereditary Nonpolyposis Colon Cancer (HPNCC), and the BRCA1 and 2 breast cancer susceptibility genes. Inherited Cancer Syndromes: Current Clinical Management provides the clinician with a valuable tool for all aspects of patient care in inherited syndromes. Comprehensive, timely chapters present the fundamental principles of genetic counseling and testing, ethical issues, medical-legal issues, and clinical management principles. Chapters on inherited breast cancer, colon cancer, urologic malignancies, gynecologic malignancies, and MEN syndromes provide state-of-the-art information on hereditary risk identification, assessment and management, the role of the genetic counselor, providing optimal patient care, and the important research on the horizon - all written by an expert group of surgical and medical oncologists. Inherited Cancer Syndromes: Current Clinical Management is an important and timely book for surgical oncologists, medical oncologists, radiation oncologists, general surgeons, colorectal surgeons, trainees in surgery and oncology, and genetic counselors.