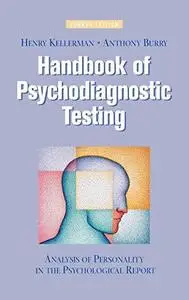 Handbook of Psychodiagnostic Testing: Analysis of Personality in the Psychological Report By Henry Kellerman, Anthony Burry
2007 | 205 Pages | ISBN: 0387713697 | PDF | 1 MB
The Handbook of Psychodiagnostic Testing is an invaluable aid to students and professionals performing psychological assessments. It takes the reader from client referral to finished report, demonstrating how to synthesize details of personality and pathology into a document that is focused, coherent, and clinically meaningful. This new edition covers emerging areas in borderline and narcissistic pathologies, psychological testing of preschool children, and bilingual populations. It also discusses the most current clinical issues and evaluating populations on which standard psychological tests have not been standardized.