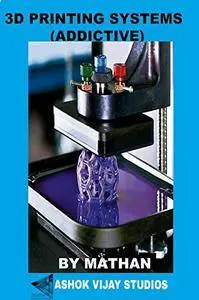 3D Printing (Addictive) System by Mathan Kumar
English | 26 Jan. 2017 | ASIN: B01NAXNS47 | 55 Pages | PDF (conv) | 2.23 MB
Now a day, Additive manufacturing technology is rapidly growing technology. I hope that additive manufacturing technology going to rule the world in manufacturing. This book explains whole detailed what is additive manufacturing Technology, benefits and the process of different types of additive manufacturing Technology. The information in this book is easy to ready. This book also includes case studies for various AM process. After reading this book, we hope you understand founder of the technology, principle process with simple illustration, advantages, disadvantages and application for each process. After read this book, we know why to go for AM Technology and which Process.